The Boulan Media Center will be hosting our first Follett Book Fair

on November 26-30!

Follett has been supporting schools for more than 140 years, which means you can expect an awesome selection of titles from a wide range of publishers. These are the books your kids want to read!

Your child will be receiving a parent letter and a sneak peek pamphlet about the hot items at the book fair. Or, you can also see the letter

here

. Check the schedule to see which day your child will be attending the fair. ​

---

purchase your child or teacher a gift card to the book fair!

Visit http://www.follettgift.com to purchase a giftcard to use at the book fair for your child OR your teacher

!

​Instead of sending your child with cash or a blank check, you can purchase a gift card and send the printout or text message with your child to make his/her book fair purchases. This would be a wonderful gift for grandparents and relatives to give to your child. Also, consider purchasing your child's teacher a giftcard, which he/she can use to buy books at the fair for his/her classroom library!

---

family shopping event on november 28

Parents are invited to stop by the media center on our early release day, November 28, from 11 am-7 pm, to do some shopping! Your child can create a wish list for you when he/she comes to the fair with his/her class.

We will have a SPECIAL guest during our shopping event: Troy PD's own Pawcifer Donut! Come to shop from 11:30 am - 12:30 pm to meet our police department's adorable cat.


troybery books for sale at the book fair

We have released a list of potential Troybery nominees, and students are helping to narrow the list down to the top ten. Several of the potential Troybery books on this list will be available for purchase at the fair! Troyberys make great holiday gifts, because we only have 5 copies of each book in the media center for checkouts, so students have to wait a long time to get their hands on a copy.

However, there may be books at the fair that are not on the Troybery list that should be!! If your child finds a book at the fair published in 2018 that s/he thinks should be a Troybery nominee, s/he can submit the title

here

.

teacher wish lists for holiday gifts

Would you like to honor your child's teacher by purchasing a book as a gift off the teacher's wish list? We will have a display listing the books at the book fair that each teacher would like to have in his/her classroom library. This would be a wonderful holiday gift for your child's teacher!

​Thank you for your support of reading and the Boulan Media Center!

​​​
Powered by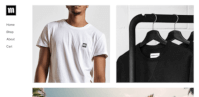 Create your own unique website with customizable templates.
Photos used under Creative Commons from Jamie In Bytown, [cipher]